Digitization of auditing SAP purchase processes
Part I of the series: "Digitization of auditing SAP purchase processes"
The digitization of all aspects of social and professional life is currently an enormous issue. With regard to this, everyone should ask themselves: Which repercussion does digitization have on my job, my workplace or my area of responsibility within the company?
Find out, in my ten-part series, how digitization will affect the auditing of SAP purchase processes and, ultimately, corporate governance. My short series will be concerned with the following topics:
Digitization of auditing SAP purchase processes
How process auditing is transformed through digitization
Automated auditing of SAP master data
Auditing of purchase orders and goods received
Invoice auditing in SAP
Just pay it twice: auditing payments in SAP
The search for exotic processes
Segregation of Duties in the SAP purchase process
SAP data structure for the purchase to payables process
The end of digitization – professional judgement in procurement
To begin with, you are probably wondering whether digitization will affect the auditing sector at all or only "peripherally". After all, it is a very knowledge-intensive sector. By tendency, the consensus is that such sectors are viewed as more difficult to access by digitization.
That is a major fallacy.
The underestimated digitization
My impression is that indeed many auditors devote themselves to digitization with regard to their clients and mandators, but perhaps too little with regard to their own organisation.
In doing so, they will be hit hard. The study "THE FUTURE OF EMPLOYMENT: HOW SUSCEPTIBLE ARE JOBS TO COMPUTERISATION?" of the Oxford University has, put in simple terms, created a list of 700 different jobs and ranked them in terms of how much computerisation and digitization will affect these jobs. The greater the rank the bigger the effect that computerisation has.
A quick keyword search shows the following rank for auditors:
Rank 589 out of 702 Accountants and Auditors
The operational side of the following jobs looks even worse:
Rank 671 out of 702: Bookkeeping, Accounting, and Auditing Clerks
So it is high time to become concerned with Digitization in auditing! Hereby, the subject offers risks and opportunities: The risk is that your auditing function becomes outdated or ineffective. The opportunity is that auditing becomes several times more effective if you seize your digitalisation chances.
Automation of auditing purchase processes in SAP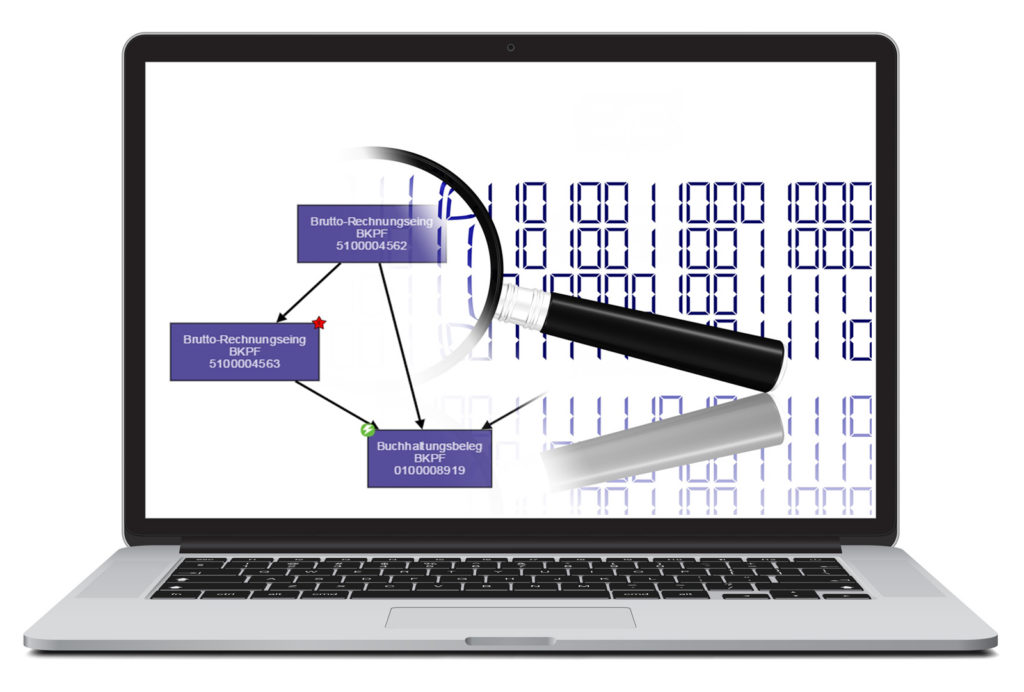 Through an automated data and process auditing in purchase you can generate significant gains in efficiency. The parties involved have the following chances:
The internal audit function can examine the usual purchase risks very efficiently and thereby invest more time in those company-specific risks that are only partially susceptible to automation and standardisation. Automate queries to standard questions and focus on the substantial, company-specific risks!
By means of automated data and process analyses of the procurement, the External Auditor can, within the scope of his annual audit, make statements about the internal control system.
The IT Auditor is significantly relieved from purely mechanical tasks such as data download, documentation and data analysis and can devote more time to the professional judgement of the analytical results.
More time for auditing!