A few weeks ago, the crisis gained momentum dramatically, and companies quickly decided to send their employees home. Our professor took the chance and wrote an article about what auditors might work from home. Hint: if you missed the article, what I do not expect from you as a well-informed auditor, you can find it here. Furthermore, we asked our loyal readership about the current situation and what drives your audit colleagues.
A total of 56 auditors took part in the survey and told us about their situation. According to the survey, almost two thirds (68%) work in a group of companies where there are significant subsidiaries abroad. As a result, it is not even surprising that 93% are banned from traveling for business.
However, what is striking is that more than twice as many respondents answered that they were not asked to work from home.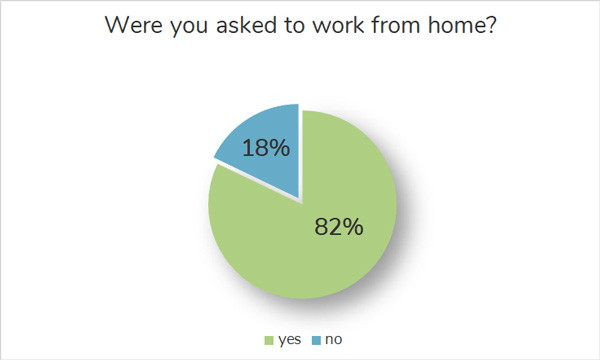 That is a little astonishing since contact with other people is the greatest danger of getting infected with the virus. It does not matter whether it happens on a business trip or in the company. The risk is probably lower, but not to be underestimated.
On the other hand, the result of the already canceled audits made me feel somewhat more positive. Yes, you read correctly, positive. Because on the one hand, it will become clear who has done their homework in the past and, on the other hand, how agile and digital the auditing departments are. In my opinion, these two approaches harmonize ideally. After all, agile audit plans are all about adapting and reacting to changes. In combination with the working methods from the digital space, there are many possibilities to respond to the current situation. For example, almost one-fifth of auditors surveyed (21%) stated that audits could be held according to plan.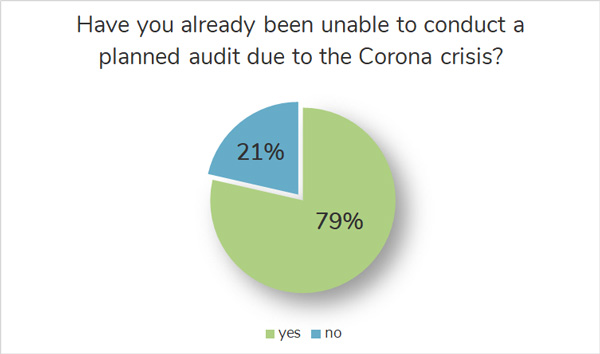 Whether this is due to agile and digital methods remains open for the time being. Besides, we asked what auditors are doing while working from home. The result might shed some light on how digital the audit is and what you can do if audits cannot be conducted as usual:
Remote audits via video conference
Preparation of upcoming audits
Search for new audit approaches (maybe agile? One does not know)
Remediation
Perform or prepare data analyses
But there were also a few negative remarks among them, which I do not want to withhold:
Reducing overtime – can have its advantages, too, can't it? 😉
Short-time work to save the cash flow (by the way, this is also possible with zap Cash, the only tool that finds double paid invoices even without a consultant and only costs money when something is found)
A further indication of agile audit planning is provided by the combination of the last two questions.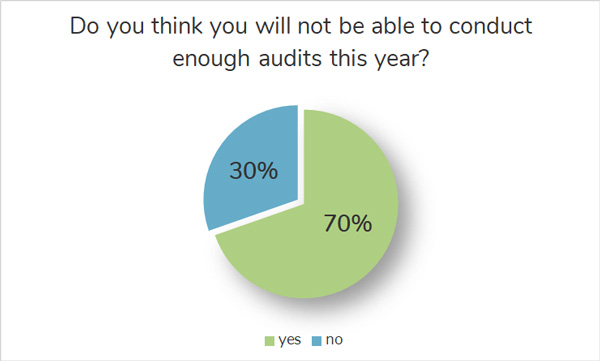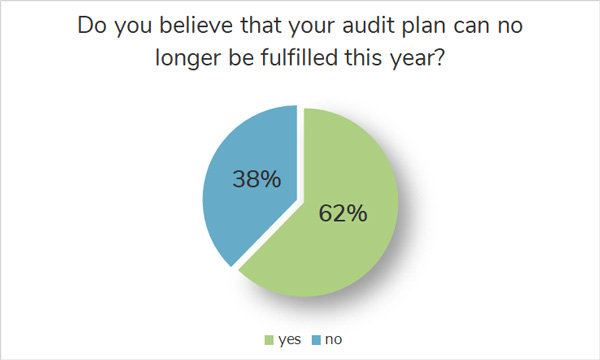 According to this, 30% of you think that no audits will fail this year, and 38% believe that the audit plan can be kept despite the crisis. That seems to be a rock-solid basis for the upcoming weeks or the corresponding agile audit plan. At this point, I would like to say that I am well aware that even an agile audit plan can get into the predicament of failed audits. But I think the risk is much lower. Stay healthy!